BECOME BETTER THAN YOUR BEST! | PRE-ORDER NOW!
Welcome to Lush Body Fitness meal guide ebook!
This guide is designed to help you create delicious and nutritious meals with ease. Whether you're a beginner in the kitchen or a seasoned chef, this ebook is filled with tips that will make your healthy journey a breeze!
When it comes to eating healthy, there are many conflicting opinions and overwhelming amounts of information available online. It can be difficult to know what to believe and where to start. That's why we've created this easy-to-follow ebook guide to help you make informed decisions about what you eat and how to nourish your body.
Our goal with this ebook is to provide you with simple steps to help you achieve your fitness goals by making wise decisions with food. We believe that cooking at home should be quick, enjoyable and stress-free, and we hope that this guide will help you achieve that.
In the following pages, you'll find meal portion examples, an approved food guide, flat tummy tips, how to calculate your calories based on your goals.
We believe that everyone deserves to eat well and feel good, and we hope that this basic meal guide ebook will help you do just that. So, grab your apron and let's get cooking!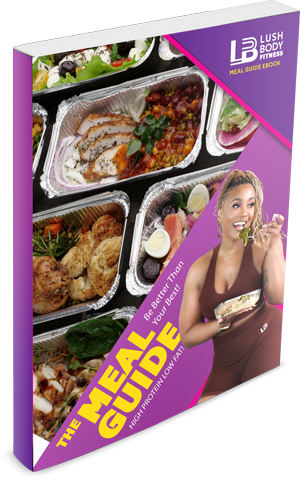 Looking for a great workout? Download our 21 Day HIIT Workout, proven to give you that body you've been looking for.
Thank you for joining the "lushus" movement with Lush Body Fitness. As you begin your 21 day HIIT program, you will experience all the benefits of fitness; lean muscles, reduced body fat, better focus, and increased energy. You have made the decision to put in the hard work to improve your physical self, which in itself is a testament to your willingness to make yourself better. Here at Lush Body Fitness we believe that there are 4 keys to fitness success:
Consistency
Determination
Persistence
Perseverance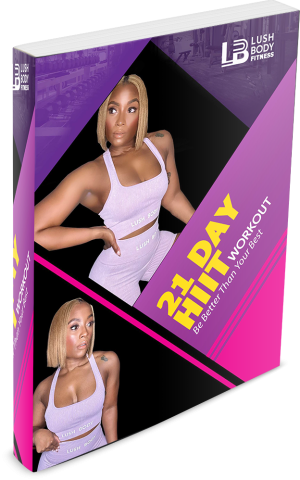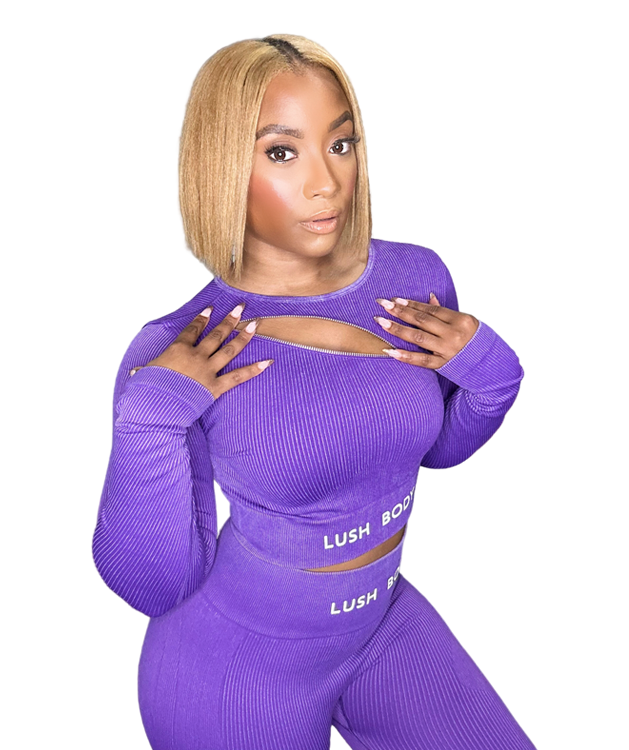 Stay in The Know
NEVER MISS A DROP: Be the first to know about new arrivals, private drops, restocks and more. Unlock 10% off  when you sign up.