BECOME BETTER THAN YOUR BEST! | PRE-ORDER NOW!
Your Goals, Our Goals
Lush Body Fitness is a health, wellness & lifestyle brand offering workout plans, apparel, and accountability for women who want to become better than their best. Being true to our passion and the belief in the necessity for an active lifestyle, encompassing a balance of all the necessary components of fitness. It gives us the greatest satisfaction to share our experiences and enthusiasm with the highest standard of service, products, safety, and professionalism to those wanting to start building a new way of life with physical and mental well-being while being stylish and looking LUSHUS!
We strongly believe that to achieve your goals, you will have to work hard and make the sacrifice to reorganize your life to incorporate successful ways to sustain your health and wellness. Whether you're a corporate executive, busy mom, traveler, or college/graduate student, Lush Body Fitness wants to be able to give you the look that make you feel comfortable and confident.
Our mission is to Motivate, Empower, Encourage, and Transform women from all walks of life through fitness, wellness, and fashion.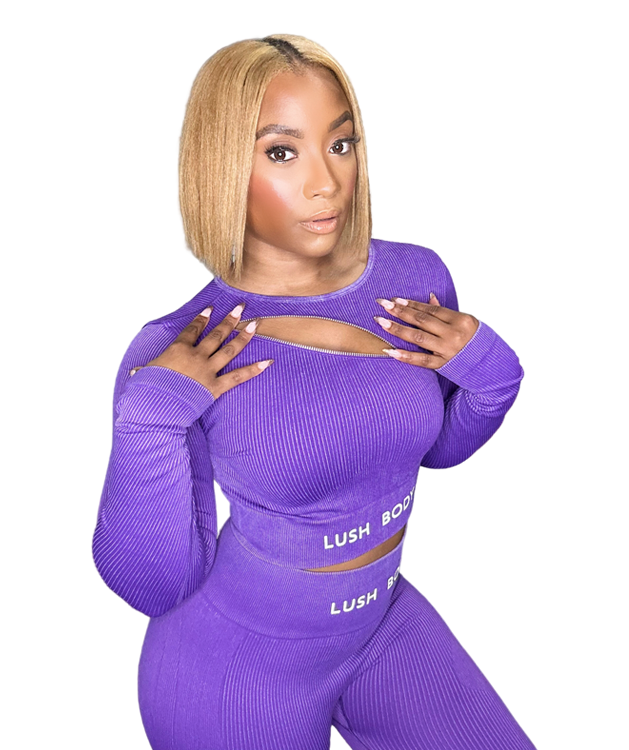 Stay in The Know
NEVER MISS A DROP: Be the first to know about new arrivals, private drops, restocks and more. Unlock 10% off  when you sign up.